is a place of many culinary delights and Seaside restaurants are happy to share this bounty. Seafood, of course, is the top attraction for most culinary enthusiasts, but many restaurants also feature the best of regional meats, cheeses, fresh produce, fruits, nuts and Northwest wine and beer. You can choose from a fine dining experience, casual family friendly restaurant or nibble as you explore with many street-food and to-go options.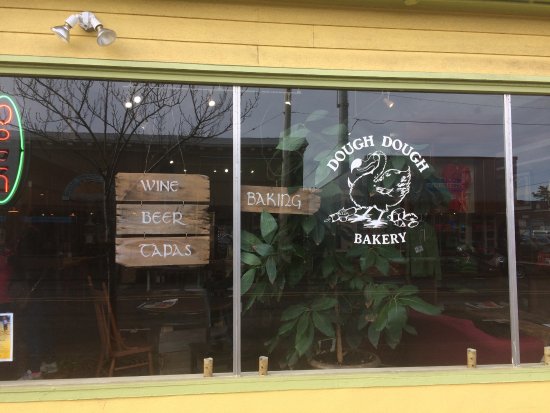 We offer a unique bakery experience. We pour our passion for food into deliciously delicate scones, flaky chocolate tahini rolls and crisp (yet soft) cookies. Now, we can talk all day about our delicious treats, but you really should come in and try them for yourself.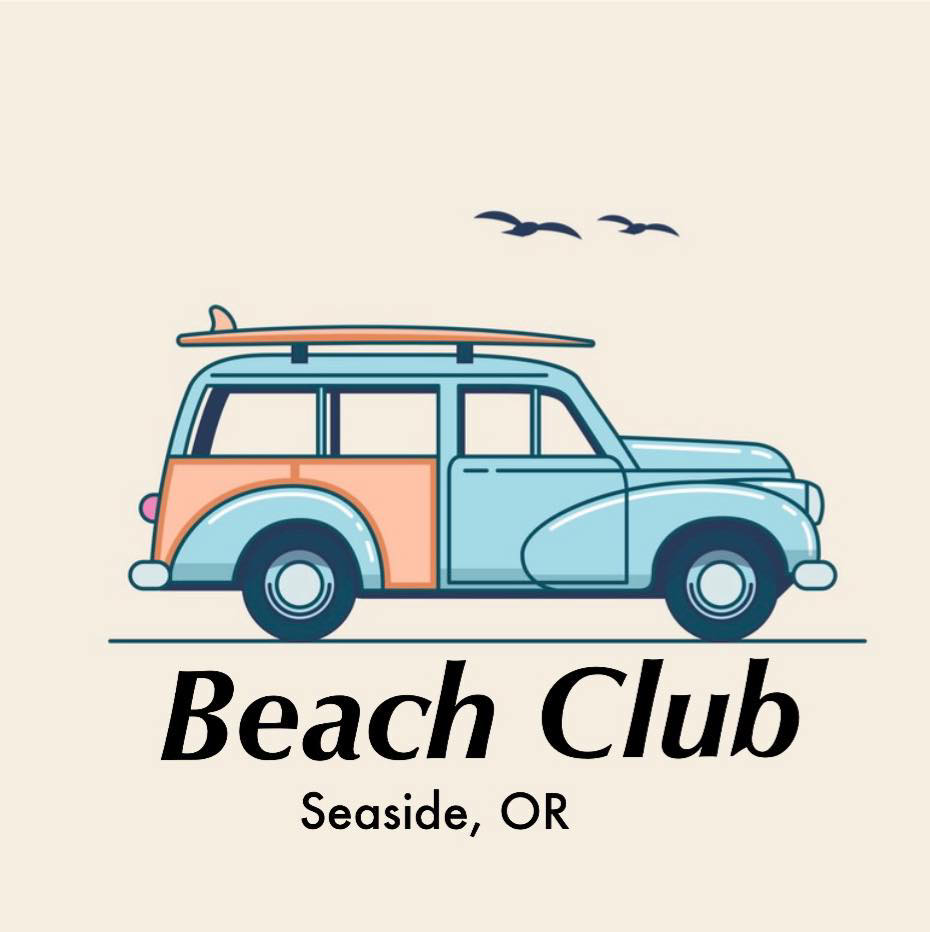 Now offering a full liquor selection, ice cold beer and wine! Try your luck on our video lottery machines! Play pool, cards, chess, or other games with your friends Enjoy some time on our patio with cornhole,darts,music and a fire pit!
Bee Bop/Big Kahuna Burgers
Located at 111 Broadway in downtown Seaside, The Big Kahuna Pub and Grill is Seaside's #1 destination for outstanding food and excellent service!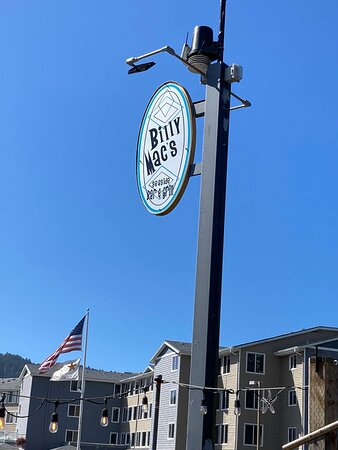 Billy Mac's Seaside Bar and Grill
Billy Mac's Is Its A Restaurant Where You Can Come And Enjoy Our Food Have Seating Patio That You Can Bring Your Dog Enjoy . We Are Locate On Ave U In Seaside Oregon. Starting March 1 Will Be Open From 8 Am To 10 Pm. Kids Will Be Welcome.
Slinging drinks since '76. Local tavern serving beer, wine, and liquor. ATM, juke box, Lottery. Walking distance to the beach, and views of the river. 21+ Check out our menu and merch on our website!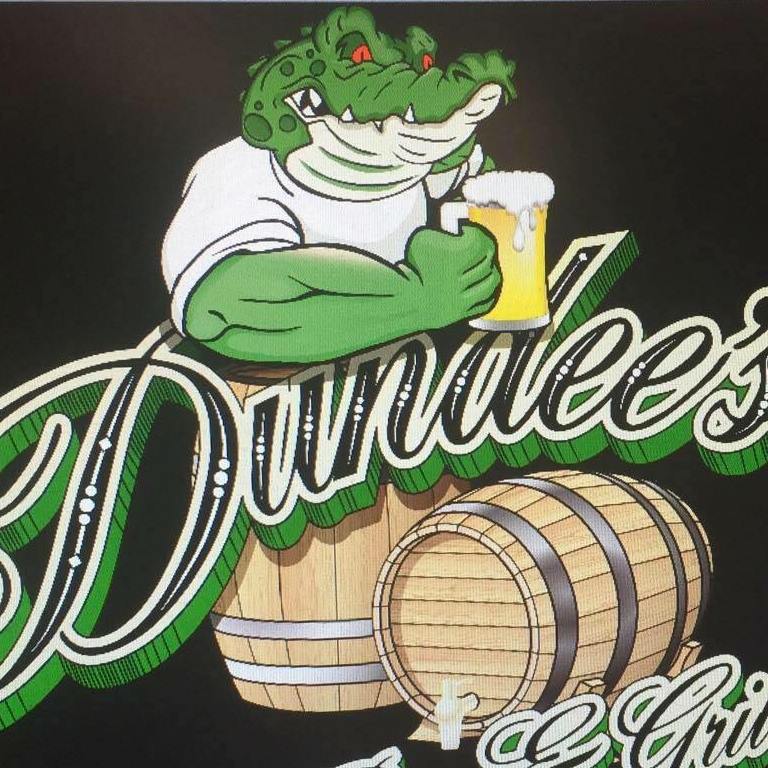 Dundee's does food right. Keeping food simple and delicious.
No frozen pre-breaded fish and chicken. Hand battered halibut fish-n-chips with Mactarnahans beer batter and chicken breast strips are dusted with panko bread crumbs for a light crisp texture you will love.
End of the Trail Public House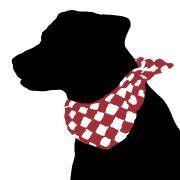 Gourmet burgers and fries. Frosty milkshakes. Local beers and wine… and plenty of surprises. For any appetite and any occasion, Ruby's is Seaside's go-to choice for food and fun.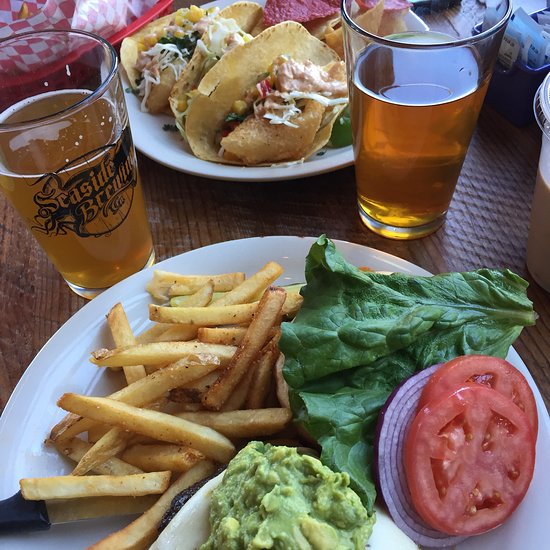 We are brewers, BBQ-ers, musicians, advocates for the oceans, lovers, fighters, gardeners, firestarters, star gazers, dog lovers, tide watchers, loud laughers, fish catchers, smack talkers, wave catchers, back flippers and triple dog dare-ers. We also have without question the best bonfires on the planet. We believe that the only thing in the world better than drinking Oregon brewed craft beer, is drinking OREGON COAST brewed craft beer in an amazing place like Seaside. Be Kind. Think Local. Drink Coastal.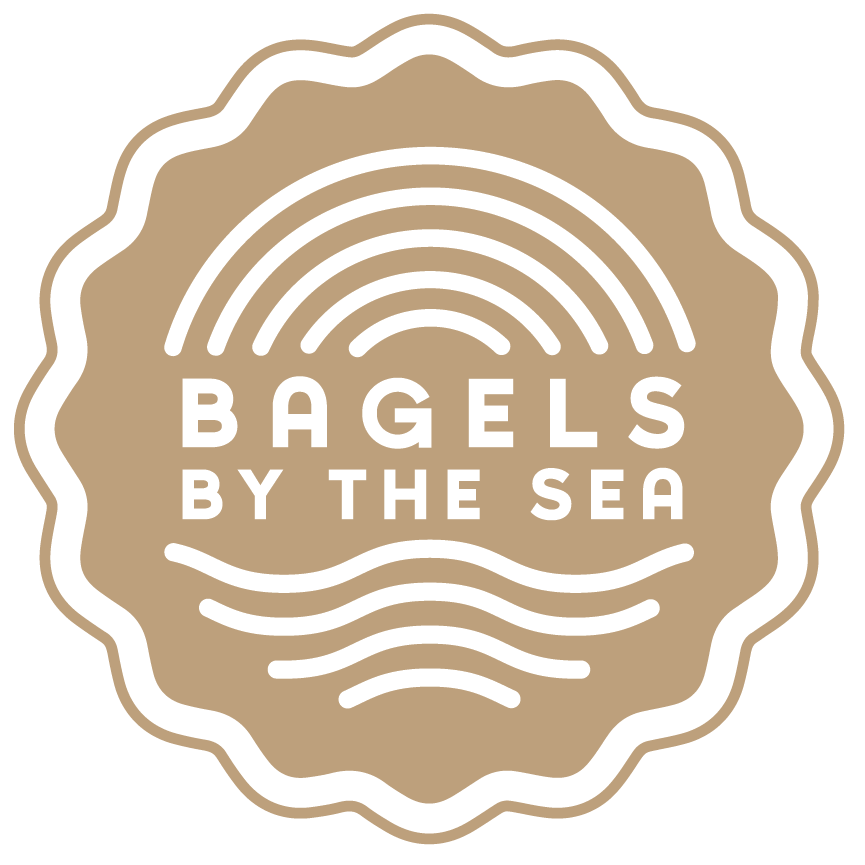 Bagels by the Sea is a unique coffee shop in Seaside. Bagels are made from scratch using organic products.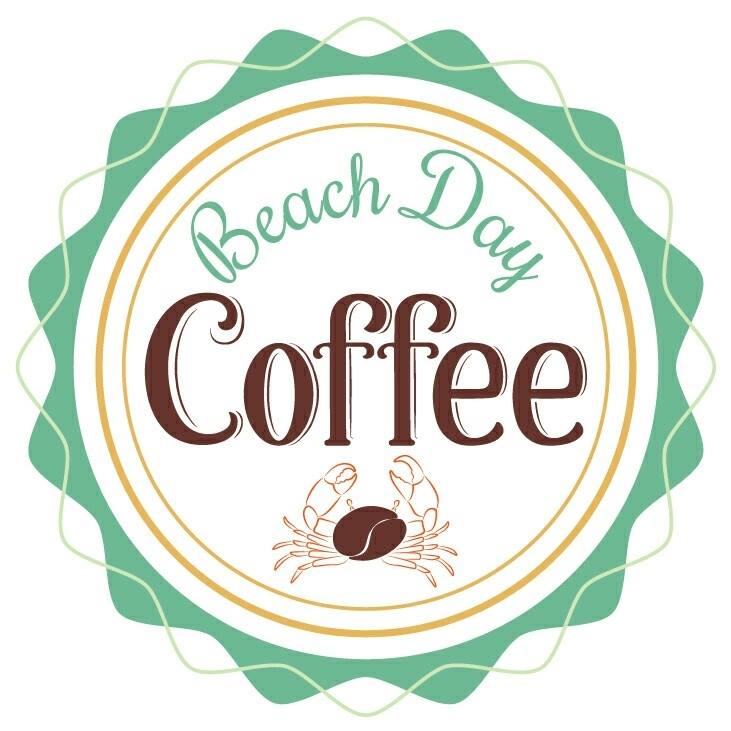 Serving up only the finest gourmet coffee and espresso, smoothies, pastries and other desserts on the Oregon Coast, we brew locally roasted coffee and espresso and bake our own goodies right here in our store!
Brew 22 Coffee was founded in Seaside, Oregon with its doors opening to the community on January 27, 2017. The vision of Brew is to serve our community a high quality product while maintaining a speedy service. We understand the drive-thru business and know that Brew isn't our customers final destination. With that in mind, we will always continue to be one of the fastest drive-thru coffee shops there is without ever decreasing the quality of our product.
Caffe Latte has been serving quality coffee in Seaside for over 25 years. We pride ourselves in providing a fun and comfortable place to enjoy your coffee. Caffe Latte is also a great place to find that perfect gift for the coffee lover in your life.
We very proudly serve Sleepy Monk coffee!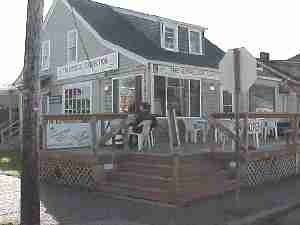 A charming wireless cafe two blocks from the beach. Proudly serving Torrefazione. We offer a variety of specialty drinks, pastries & internet access.
Liberty Coffee at The Resort
Coffee shouldn't have to cost a bundle! But it should be good nevertheless. At Liberty Coffee we want to liberate your palate with the best coffee everyday
Rise and Grind PNW Coffee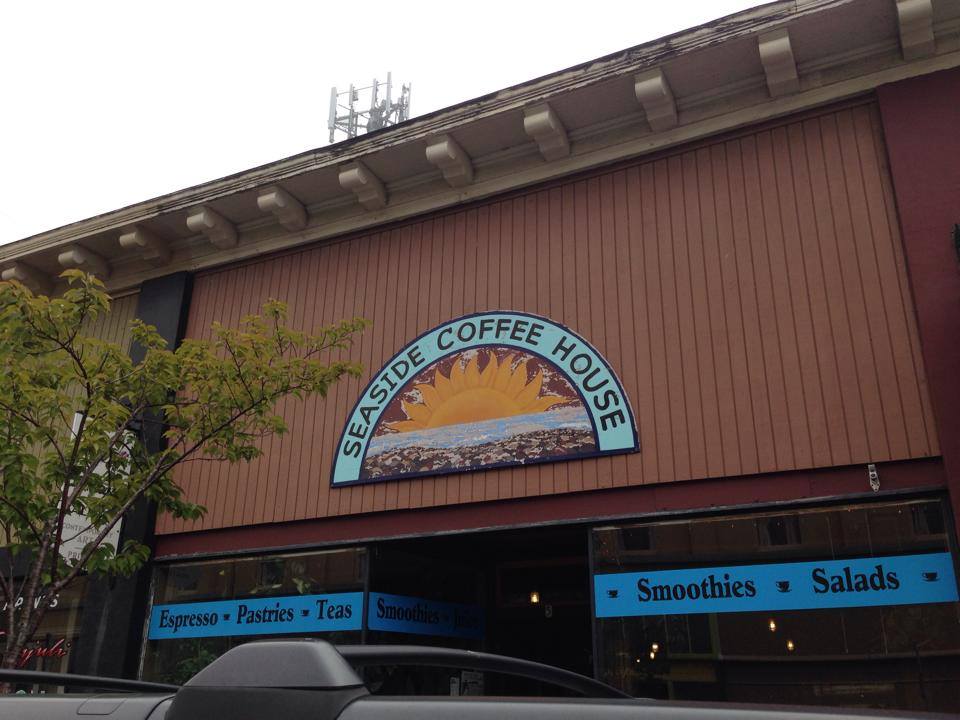 Comfortable living-room atmosphere with free WI-FI. Great coffee, served up with a smile. Come by to see what we're brewing. Fresh, local & excellent!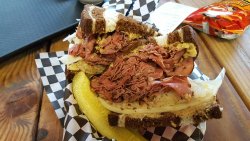 The most delicious sandwiches on the North Oregon Coast.
Grizzly Tuna is Seaside, Oregon's latest and greatest eatery. It's fish and chips done right……with TUNA!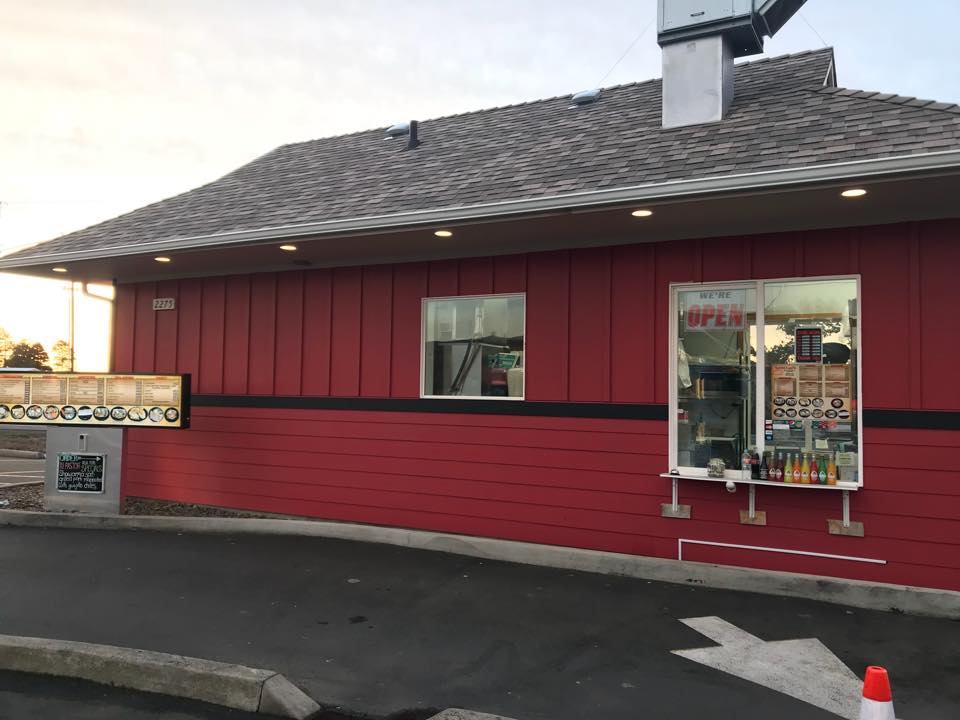 During our stay that summer, we noticed the lack of authentic Mexican food. Soon after we started to plan on moving and looking for a place to open a small taco shop to start off. It finally came to fruition in the spring of 2017 when we opened Los Tacos Locos.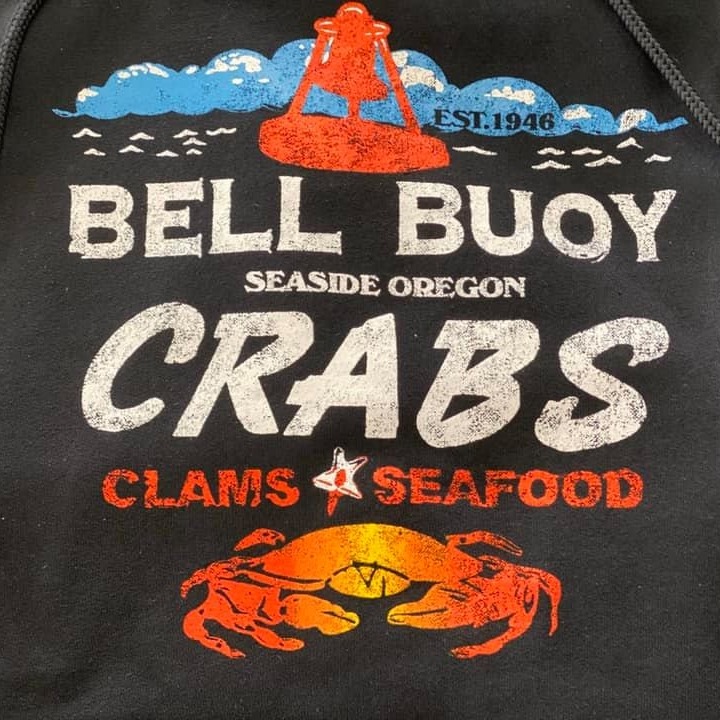 Bell Buoy/Buoy's Best Fish House
Bell Buoy of Seaside is a family-owned seafood specialty store located in Seaside, Oregon along the coastal shores of the Pacific Ocean. Our location enables us to deliver the freshest seafood directly from the boats to your dinner table
Dooger's Seafood and Grill is the obvious choice for quality Seafood on the North Oregon Coast. Our menu includes everything from clam chowder, salmon, lobster, calamari, oysters, as well as traditional american faire like burgers, steaks, and pastas. We strive to maintain a relaxed atmosphere while serving the freshest and finest seafood to be found.
Authentic Mexican cuisine great flavors, come in try it
​​Finns Fish House is located in the heart of Seaside. We enjoy our comfortable atmosphere, delicious food, and great location. Serving Breakfast, Lunch and Dinner seven days a week. We focus on freshness and use of local ingredients.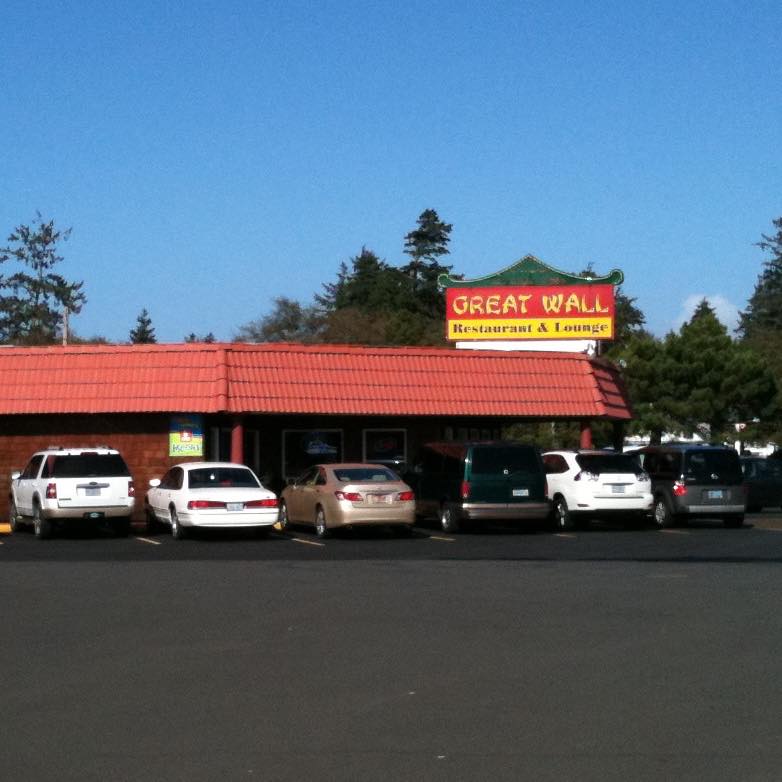 Great Wall Chinese Restaurant
Opened daily, with lunch and dinner specials Mon-Fri. "Voted Best Asian Restaurant in 2008, 2009, 2010 and 2013" by Readers of Coast Weekend.
*Home of the Happy Burrito* Delicious, Authentic Mexican Food We have everything from Lengua (tongue)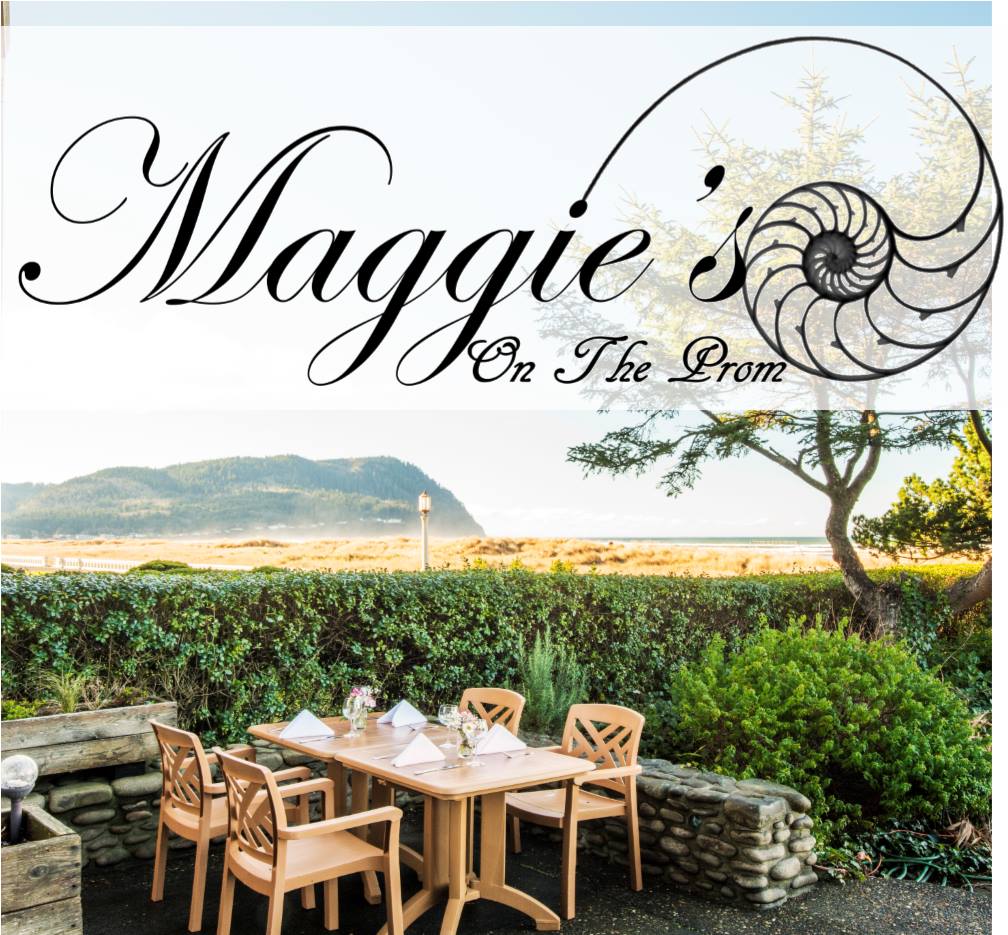 Our team of culinary experts source, prepare and create the very best, locally sourced food. We are passionate about the ingredients we bring into the restaurant to put on your plate, and we only choose the freshest products from the closest purveyors we can source.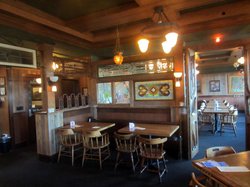 Set in the coastal resort town of Gearhart, just five miles north of Seaside, our pub graces the gorgeous greens of the Gearhart Golf Links, an 18-hole public course that is among the oldest west of the Mississippi
Mo's Seaside is open for dine-in and to-go. Order online or over the phone for curbside pickup!
Nonni's is a new Italian Restaurant created by Nancy and Dennis McKeown. Themed after Dennis' "Nonni" Clotilde Allamanno "McKeown" who was a great cook!
Norma's Seafood and Steak
Norma's Seafood & Steak (previously "Norma's Seafood" and later "Norma's Ocean Diner") was founded in 1976 by Norma Saunders and was located on Broadway. With success came the opportunity to expand and Norma, along with her husband Vincent Benbennick, acquired property at the current location, previously the Seaside Chamber of Commerce.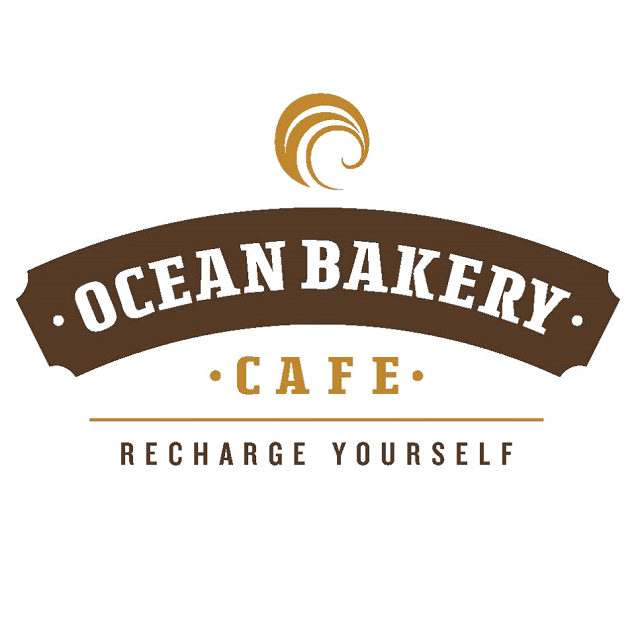 We can be found on the Prom, right inside the Best Western Ocean View Resort. Our delightful neighborhood cafe offers a variety of espressos, delicious fresh baked pastries, breakfast sandwiches, pizza, burgers, fish n' chips, and a full bar. In addition to simply delicious fare the Cafe has free wi-fi, comfortable seating, fireplaces and TV's to enjoy your favorite Team Win the Big Game! Check out our daily specials. Many "Grab & Go" options perfect for a beach excursion.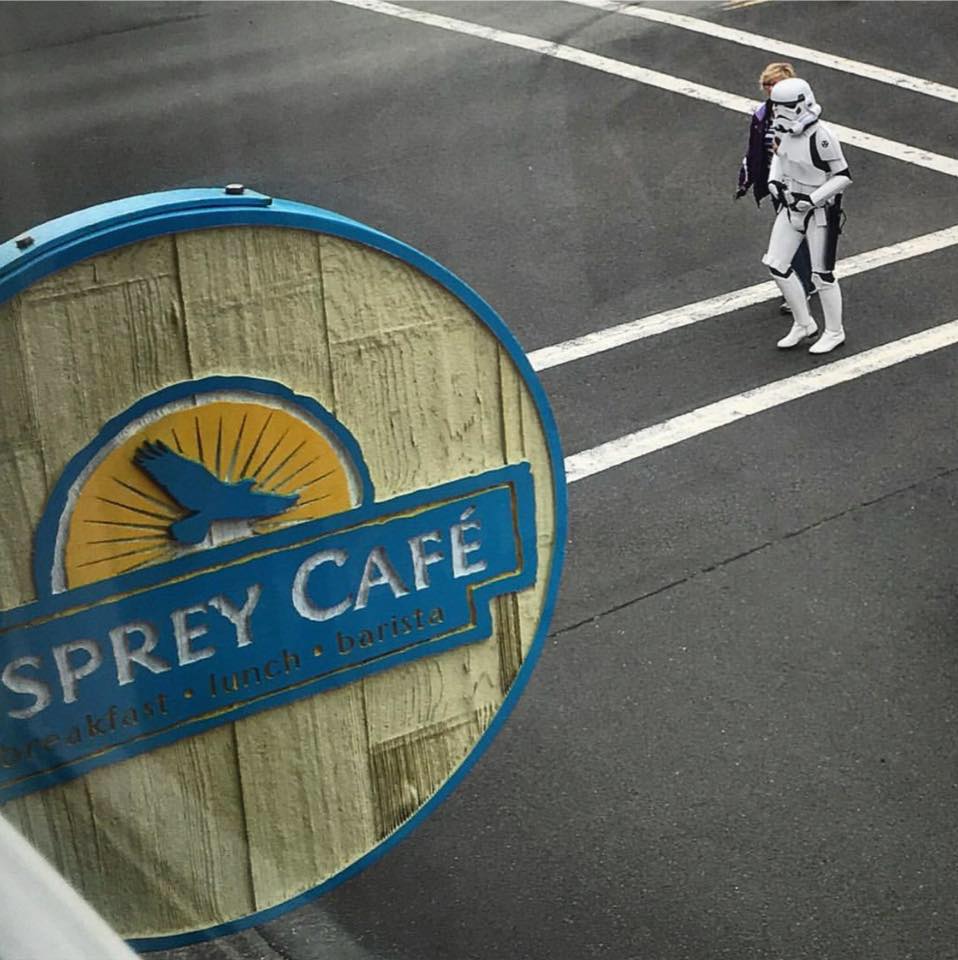 A breakfast and lunch café featuring internationally-inspired and American comfort food. We prepare just about everything from scratch in our kitchen.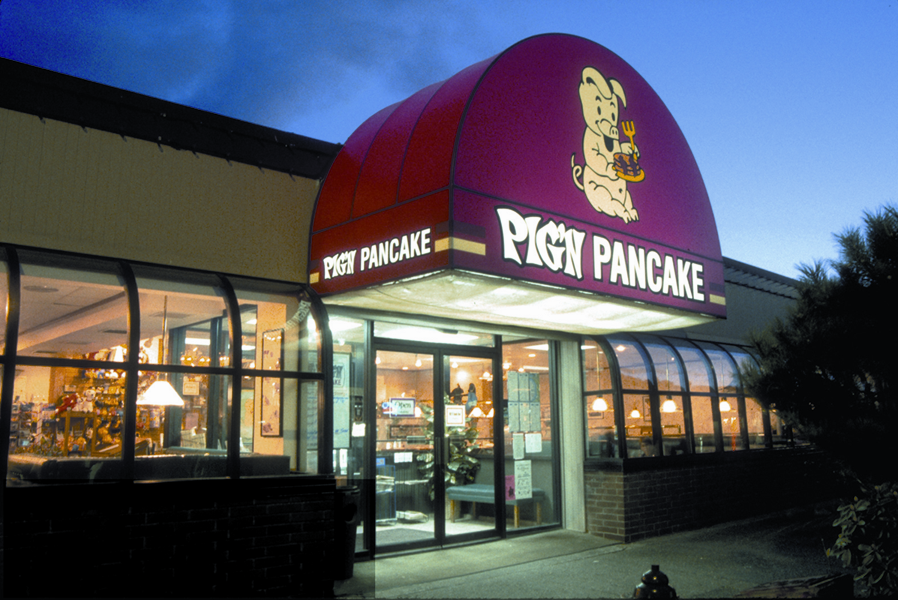 Fun at the beach for everyone! Experience walking on the beach, watching surfers at the cove, strolling the promenade, riding surreys through town or browsing the many fine shops in Seaside. Enjoy family dining at it's best at the Pig 'N Pancake, located in the heart of Seaside on Broadway. Established in 1961, the Pig 'N Pancake offers 35 varieties of breakfast (including homemade pancakes) served anytime! Or try our delicious soups, chowder, steaks, seafood, pasta dishes and incredible desserts. Banquet facilities and catering also available. We're waiting to serve you!
Riley's Restaurant and Lounge
Breakfast served all day! Seafood, burgers, steaks, popular fish & chips & a full bar which is open late.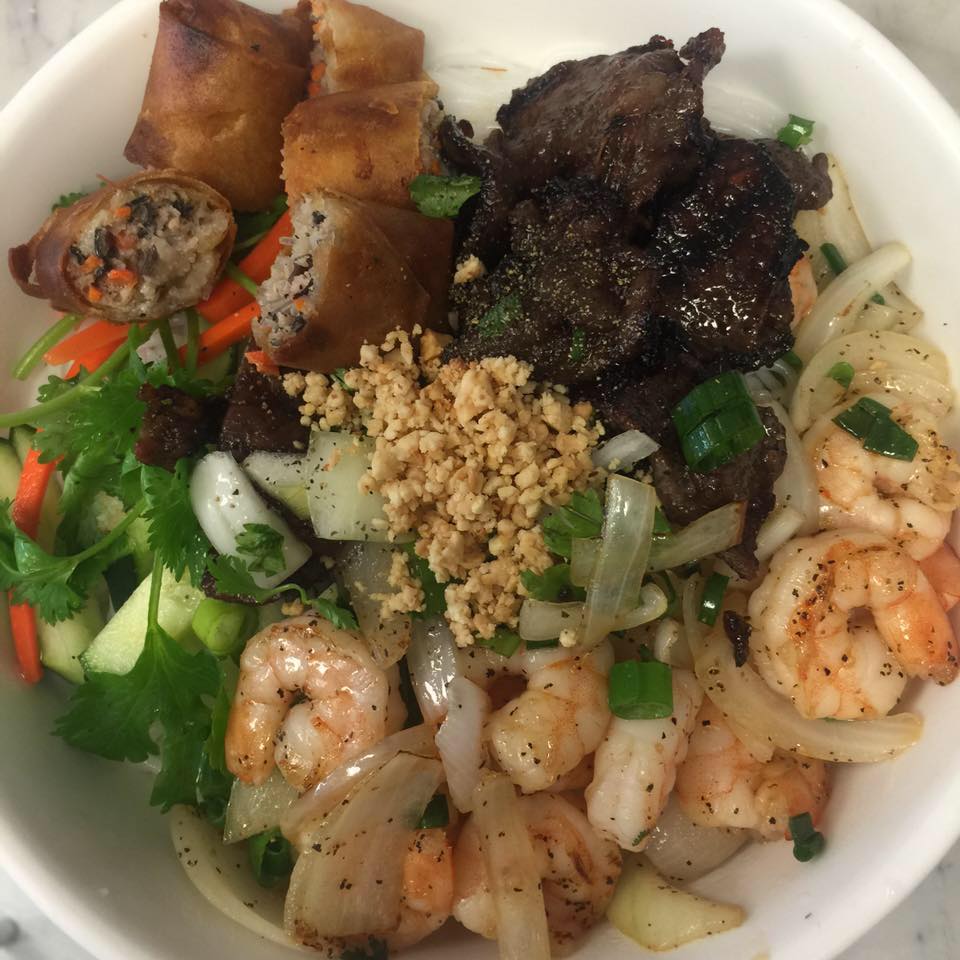 The best Vietnamese cuisine on the Oregon Coast! Come in and try our delicious menu items including over 20 flavors of Bubble Tea.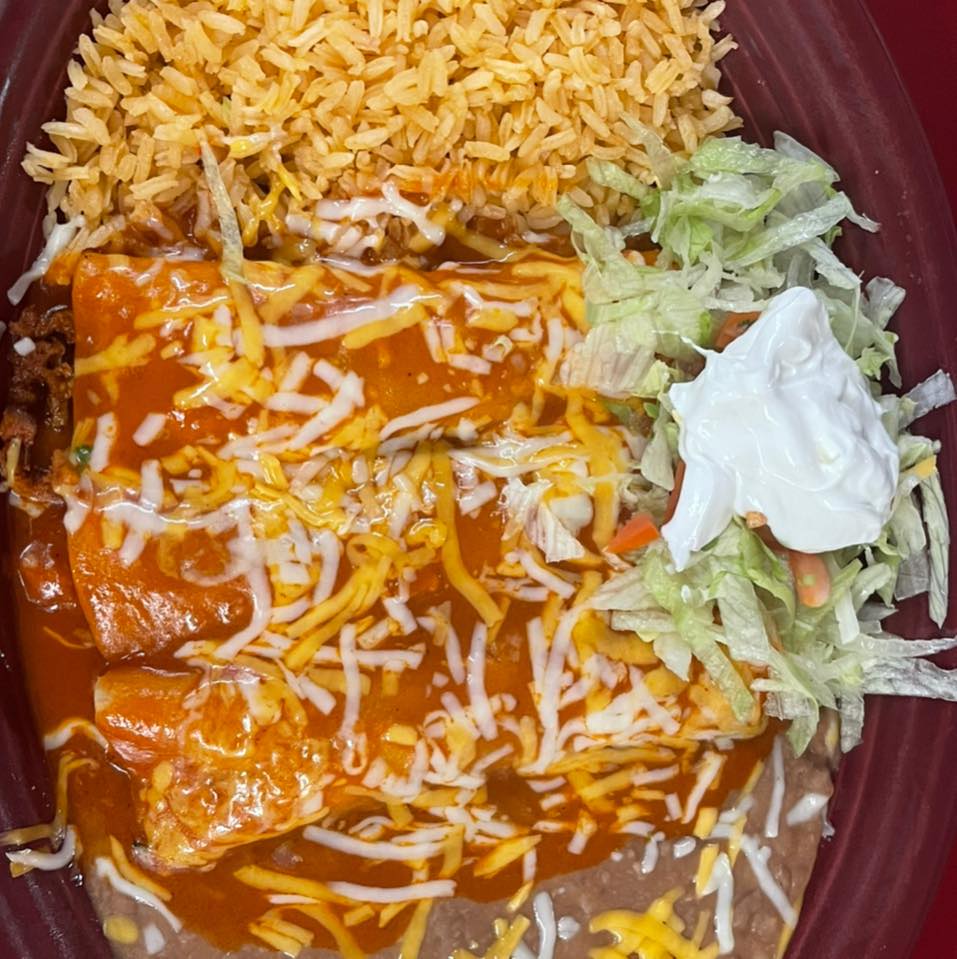 Taqueria Pelayos is a true taste of Authentic Mexican food, Locally owned, best breakfast burritos in town!!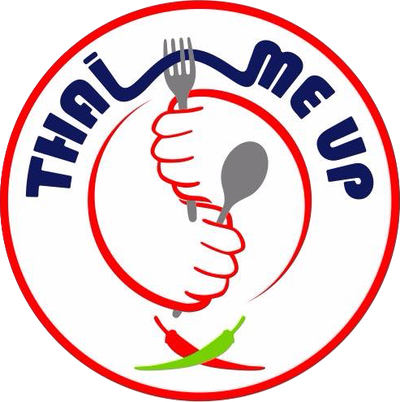 After growing up in Sienna, my sister and I decided to bring our love of Tuscan flavors to the modern dining mecca of San Francisco. We wanted to combine the authentic tastes of home with the new forward-thinking food movements of Northern California to present a non-traditional, traditional Italian dining experience.